Handcrafted beads and jewelry for ritual, wear, and display. Specially selected semi-precious stones and carefully crafted messages to celebrate, empower, and affirm who we are - and who we strive to be.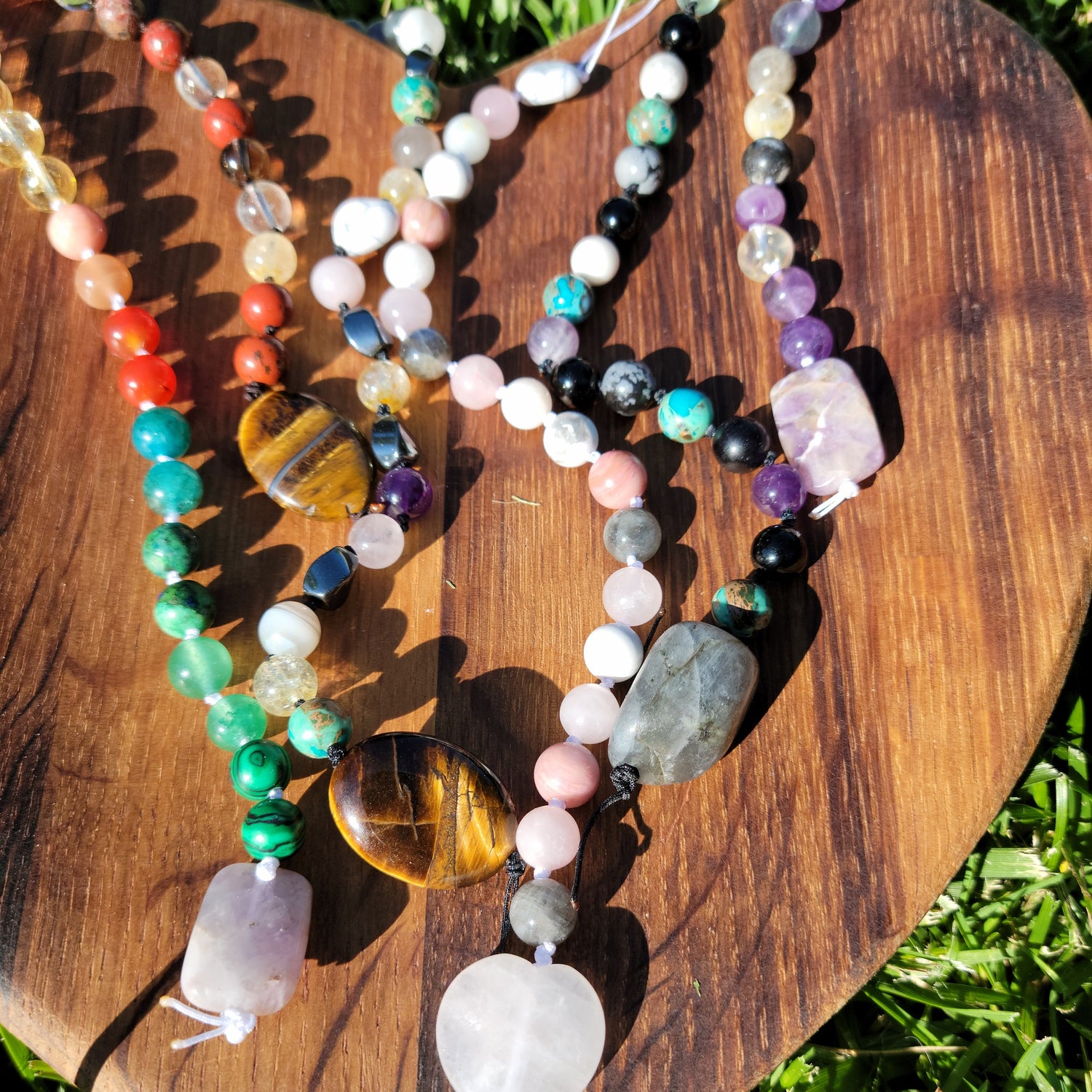 Story String Affirmation Beads
Words matter. There is power in the words we say and the affirmations we craft, to reinforce what we believe or wish to believe about ourselves and our
place in the world.
Our unique Story StringTM is a curated, hand-knotted string of semi-precious stones and crystals intentionally chosen to symbolize a theme. Each Story StringTM comes with a card listing 18 custom affirmations, which stones are used, and ways to use your Story StringTM.
Features:
Only semi-precious stones used
Approximately 10-11" long including top loop
Comes with printed affirmations
Gift boxed and ready to give
Hand-made in the USA
Woman-owned small business
Shop Story Strings Now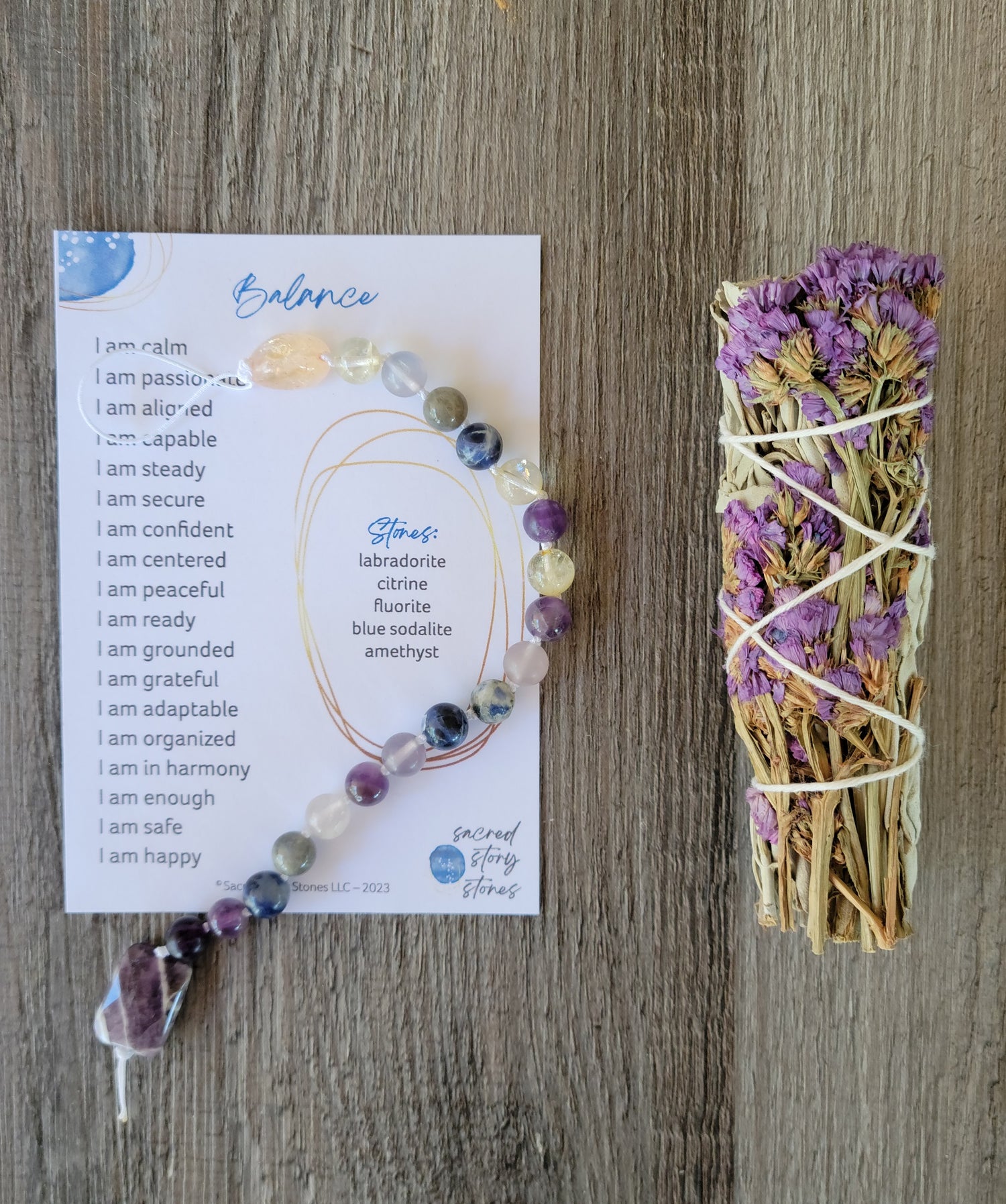 Which Story do you Need?
Whether used as part of a daily meditation or spiritual practice, carried in your pocket or bag, or hung in your car or house, having a Story String is a powerful way to calm, inspire, and remind us of our intrinsic worth.
We have Strings designed for the following: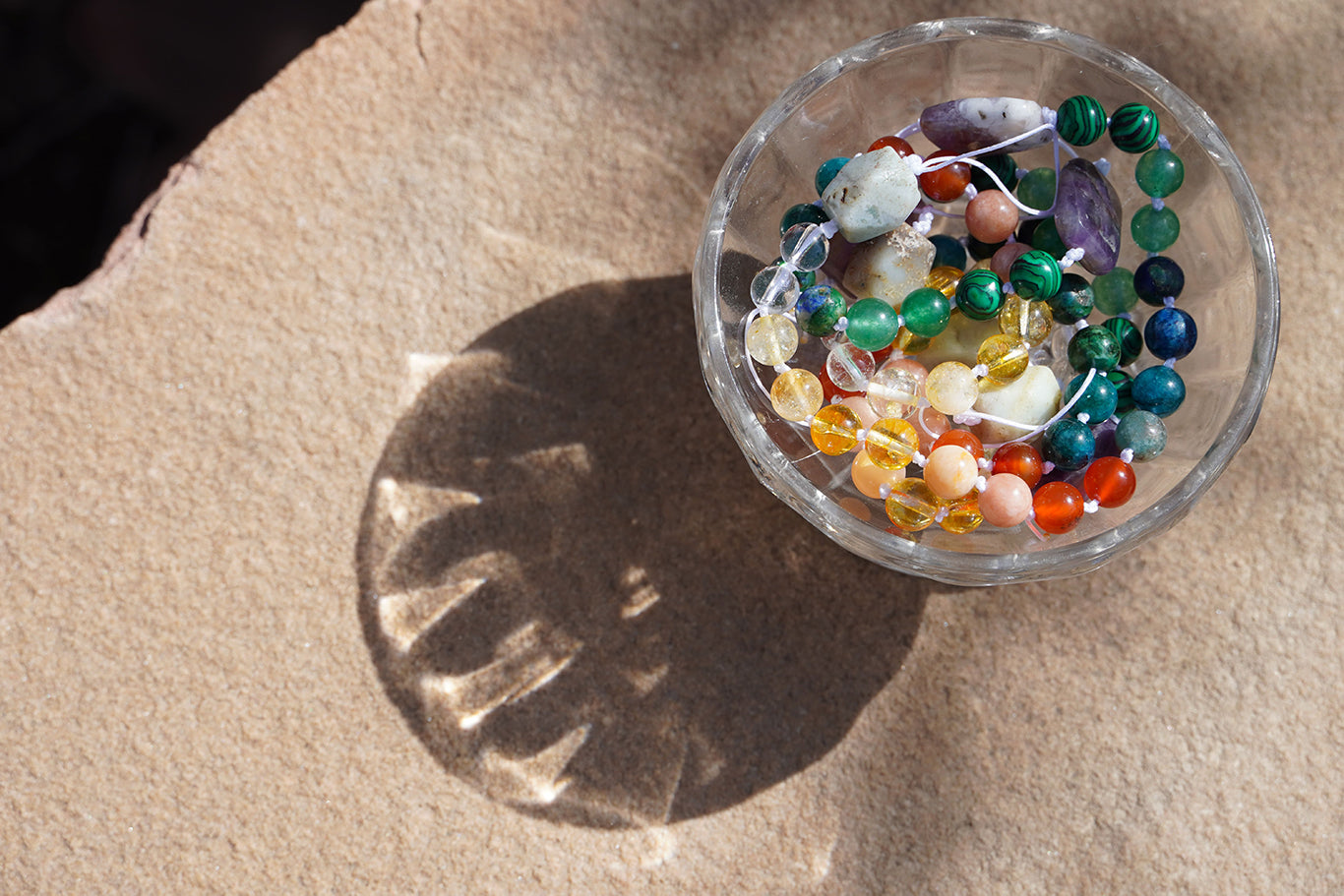 The best-lived lives are those filled with intention. Celebrate sacred moments and events with meaning-filled products to calm, inspire and empower you.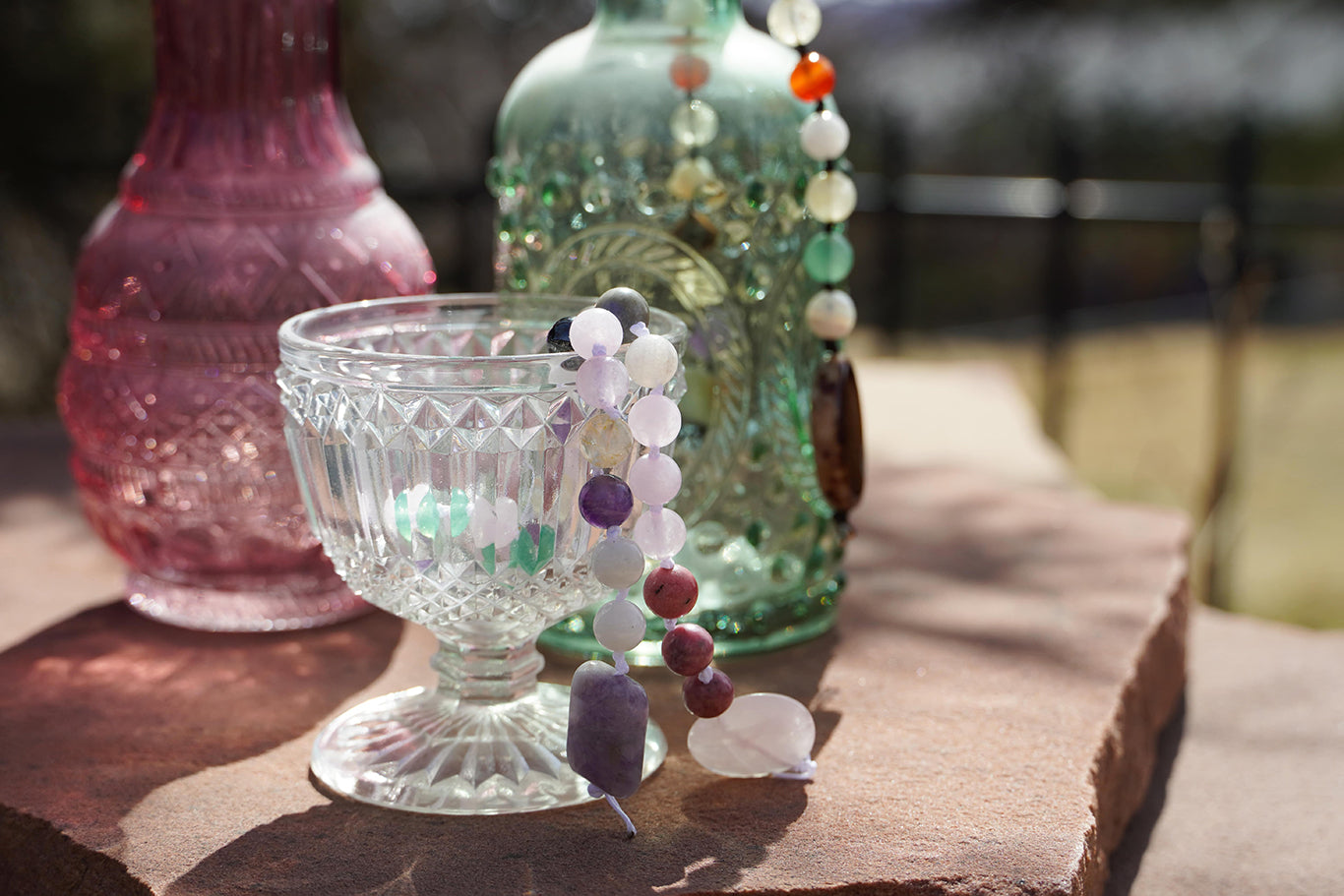 Beauty & Meaning
Whether it's praying a rosary, rubbing a worry stone in your pocket, or experiencing the calm of nature's stones as you meditate, humans have used beads in many forms to relax, ponder, empower, and worship. Cultures around the world have used beads for prayer, meditation, focus, and affirmations for thousands of years. Beads have been utilized as jewelry, clothing decoration, and touches of beauty in the home as well. Nature provides us with so many beautiful types of stones, and natural beads are truly one-of-a-kind, whether they are made from stones, crystals, shells, or wood. The variations of color, translucency, and markings of these natural beads make your beads unique.